August 3, 2006


September 12, 2005
This palmcast is 5 minutes and 55 seconds long. It discusses a great example of an open source application in the Palm community called CryptoPad.
Discuss | Archives


---
| | |
| --- | --- |
| Latest News and Information | |
---
---
Sun Jan 22, 2006 11:06 pm

We announced the mobile version of PalmFocus back in October of 2005 Since then, we have made a few enhancements. The mobile version gives visitors the ability to do the following all on their mobile device.
Read the Latest News

Read LatestNews from Other Sites

Order from Our Software Store

Read the Posts in Our Forum

Listen to Our Palmcasts

Read Our Newsletters

View Other Sites

Handy Search for Google, Driving Directions, Movies, Stocks, Palm Software, and/or Weather Forecasts
In addition, there is a special RSS feed for mobile devices that will take you to the mobile version of the latest news on PalmFocus.

Check Out the Mobile Version of PalmFocus

Of course, there is also a link to the mobile version at the top of the page, as well.
Permalink | Discuss (3)
---
Thu Jan 19, 2006 12:00 pm
Not long ago, DataViz released Documents To Go Premium Version 8.001 that introduced native PDF file support. Recently, I found a few things out recently when installing it on my Treo 650.

Here is a tip for all versions of Documents To Go 8.001 that will allow users to install the Documents To Go 8 handheld applications to your expansion card (all versions of DTG8)?
Click Here for the Answer

Here is a problem and fix for the Premium version of Documents To Go 8.001 when Hotsync reinstalls PDF To Go to handheld memory after moving applications to card (premium version of DTG8).
Click Here for the Fix
Permalink | Discuss (1)
---
Thu Jan 19, 2006 2:04 am
Unlocked GSM customers have another update available for their Treo 650. If you missed the previous update, do not worry. This update includes all the previous enhancements along with a whole host of new ones.
Improved memory handling for opening larger web pages

Optimized Bluetooth performance and added support for additional headset or carkits*

Improved voice quality

Improved device performance for heavy data usage such as email or web downloads.

Includes Versamail 3.1F, the latest version for the Treo 650 smartphone including an updated Mail Service (ISP) list which includes Gmail support

Added support for Gmail attachment downloads via web browser

Improved performance and increased stability with third-party email solutions that are offered directly from carrier partners

Added support for wired carkits

Updated carrier settings for data connections and MMS or when roaming internationally

Masked password entry in browser to increase privacy

Improved customizable voice or sound recordings for specific callers
You will want to be sure you upgrade to the latest version of Documents To Go.



Remember! Do not install this software if you didn't purchase your smartphone as an Unlocked GSM unit.

It modifies internal settings that are incompatible with other phones. Click here to find the right Treo 650 Updater for your mobile service provider.



This update permanently takes up about 0.6MB (600KB) free space.

If you use a lot of memory on your device, you may need to remove some data or applications (info) or store them on a SD card before installing the update.

PalmFocus User Guide: Perform a ROM Update
Read More via Palm Support
Permalink | Discuss (2)
---
Sat Jan 07, 2006 2:02 am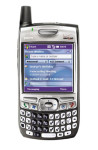 Are you surprised that we would have to have a software compatibility list for the Treo 700w? Well, there are basically two reasons for this. One, the operating system used by the 700w is first release of Windows Mobile 5. Secondly, the 700w has a 240x240 display. Most software is written with a 240x320 device in mind. While I am not certain about incompatibilities of the 240x240 display, I am certain of incompatibilities with Windows Mobile 5 devices.

With that said, if you have a Palm Treo 700w and would like to share your experiences with well-behaved or ill-behaved applications for the device, please let us know. Links to all the PalmFocus Software Compatibility Lists can be found on the left side of the page. Thank you!

Palm Treo 700w Software Compatibility List
Forum to Discuss Specifc Software Issues for the Palm Treo 700w
Permalink | Discuss (1)
---
Sat Jan 07, 2006 1:07 am

The PalmFocus Software Store now sells software for the new Palm Treo 700w. If you have another Palm OS or Pocket PC device, feel free to shop around for it as well. Just select your device in the selection menu available to you in the right-hand column of our store, and you will get the software available for your device. Thanks for visiting PalmFocus!

Visit the PalmFocus Software Store for the Palm Treo 700w


AS WELL AS ALL OTHER PALM OS AND POCKET PC DEVICES
Permalink | Discuss (0)
---
Tue Dec 20, 2005 5:16 pm

In Palm's financial report for the second quarter of the fiscal year of 2005, Ed Colligan confirms the release of three new smartphones during the 2006 calendar year. This is in addition to the Treo 700w that will be released in January, so there will actually be four smartphones released by Palm in 2006. Here is an excerpt of the press release:



"Achieving the eighth consecutive quarter of year-over-year double-digit revenue growth and growing our converged device market share to 36 percent in the United States(1) are significant accomplishments," said Ed Colligan, president and chief executive officer of Palm. "We'll roll out the Palm Treo 700w smartphone based on Microsoft's Windows Mobile, and we'll announce three additional new smartphones during calendar year 2006."



Read Official Palm Press Release
Permalink | Discuss (1)
---
Tue Dec 20, 2005 3:03 pm

With Christmas around the corner, you maybe looking for ways to share your favorite mobile applications with family and friends. Now, you can purchase and send gift certificates via email for any software titles in our store. Your gift certificate will be delivered via a personalized email to the recipient, with simple instructions for downloading the product you have gifted to them. And you will receive a confirmation, on download, that your recipient has received the gift.

To purchase an eGift, just visit the PalmFocus Software Store and find the software title you would like to purchase for someone. Then, click on the link on the product page labeled "Send It as eGift" just under "Add to Cart". Finally, just follow the directions, and you will soon have an eGift for your family member or friend.

Visit the PalmFocus Software Store and Send an eGift
Permalink | Discuss (0)
---
Fri Dec 02, 2005 7:29 am

LifeDrive users finally have an update available for their devices. This update includes a host of enhancements:
Wi-Fi coverage in low signal areas

Roaming performance

File system stability

Sound quality when listening to MP3 files

More flexible multimedia functionality, including file transmission over wireless connections, file saving, and faster recording and playback

Browser performance, including more efficient, faster page rendering

The VersaMail application to version 3.1C for large document attachments

The Docs To Go application version 7.006

New hard reset option to erase Program Memory but not Internal Drive contents (more info)
In addition, it includes the enhancements from the LifeDrive 1.0 Update which fixes intermittent connectivity issues with these Wi-Fi routers:
Linksys WRT54G Wireless-G Broadband Router

Belkin High-Speed Mode Wireless G Router
Read More via Palm Support

We have a tutorial to perform a ROM update. However, I have not updated it for LifeDrive users, but you can follow the directions for Tungsten T5 users.

PalmFocus User Guide: Perform a ROM Update
Permalink | Discuss (0)
---
Wed Nov 23, 2005 1:05 pm

Typical forums cover the different hardware and software platforms. I wanted to take a different approach. Thus, I have created several discussions in the PalmFocus Forum that cover things from business to education to real estate.

I encourage everyone to provide ways they use their device in these different areas. You might mention the software you use, or you might mention a feature you found that really helps in some way. If you have something that does not fit in any of the areas, feel free to suggest a new area or put your item in the "other" area. As always, thank you for visiting.

Link to the PalmFocus Forum
Permalink | Discuss (0)
---
Tue Nov 22, 2005 6:27 am
Cingular customers have another update available for their Treo 650. If you missed the previous update, do not worry. This update includes all the previous enhancements along with some new ones.
Includes VersaMail 3.1c, the latest version for Cingular Wireless Treo 650, which includes an updated Mail Service (ISP) list.

Adds support for Gmail attachment downloads via web browser

Optimizes Bluetooth performance for some Motorola headsets and other car kits

Adds voice quality enhancements.

Optimizes memory handling

Correctly saves Auto-off power setting. This addresses an issue experienced by some users after installing updater version 1.15

Adds an audible beep to indicate call initiation failures

Improves battery life by automatically turning off screen after 30 seconds of a call (originally included in Treo 650 Update 1.15). The power savings will vary depending on usage patterns. To turn the display back on at any time, tap the screen. Do not press the red Power/End button, unless you want to end the call. The screen-off feature applies to handset mode only, not speakerphone or headset modes.
Be sure you download the correct update. Apparently, there are three separate downloads depending on what version of the software you have (CNG, CNB, or CNA).

PalmFocus User Guide: Perform a ROM Update
Read More via Palm Support
Permalink | Discuss (2)
---
---